How often should a termite inspection be done?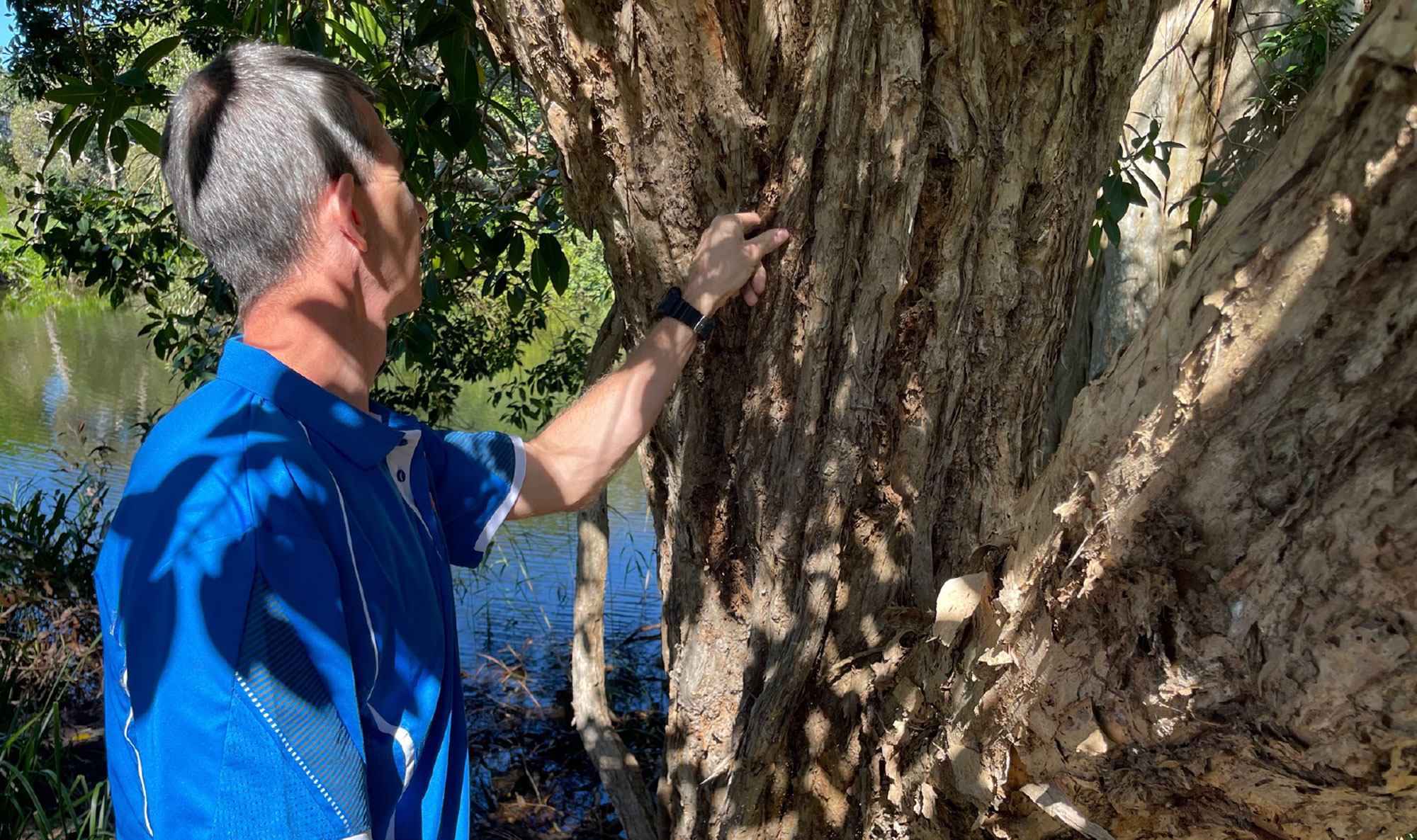 Checking gardens and fence line
Termites are tiny creatures that can cause extensive damage to your home. Research suggests termites in Australia are causing yearly economic damage of more than $100 million.
Worried about the cost of treating or preventing termites? They'll cause much more damage in the long run if left untreated.
Frequency of inspections
This depends on a variety of factors, including the age of your home, the surrounding environment and whether you've had termites in the past.
As a rule, the Australian Standards recommend homeowners should get a termite inspection at least once a year. However, northern areas in Australia are at an even greater risk of termite invasion. It is recommended homes north of the Tropic of Capricorn should get a termite inspection every six months.
If you have a Kordon Termite System installed in your home, the Kordon Warranty Centre offers additional termite protection. You can choose to upgrade and be covered by the Bayer Protection Warranty: you will be protected by an extensive $1m warranty, renewable annually for the life of the structure, and subject to annual Timber Pest Inspections by a Bayer Accredited Timber Pest Inspectors.
There is also the Limited Kordon Product Warranty that covers the home for termite entry and damage, which occurs only if the Kordon Termite System has been proven to fail, as evidenced by termites having entered the building by penetrating the Kordon Termite System (up to $250,000). This warranty is also subject to annual Timber Pest Inspections.
You should also do inspections in any of these situations:
Before buying and selling your home.
When you notice a problem, such as tiny clicking noises, flying termites or termite wings, the timber sounds hollow, if doors and windows are difficult to open/close, mud leads, the power fails, or you notice unusual damage to floors, walls, ceilings or foundations.
If your neighbour has termites.
The benefits of a termite inspection
Regular termite inspections have two main benefits:
Help detect infestations before they cause termite damage to your home; this early detection can save you a lot of money.
Help keep your home protected from termites by identifying weak spots in your structure and fixing them.
What to expect during a termite inspection
A termite examination is a physical examination of a house and property for any signs of termite workings or damage. Check out this video to see Daryle Swarz from Kordon go through ways to prepare for a termite inspection.
The technician will inspect the exterior of the home, checking the fence line, gardens, sheds and garages, to ascertain any external risk factors and look for:
termite nests
signs of termite workings in garden timbers
tree stumps and other items that will attract subterranean termites
risk factors beyond the fence line that may be putting pressure on the home.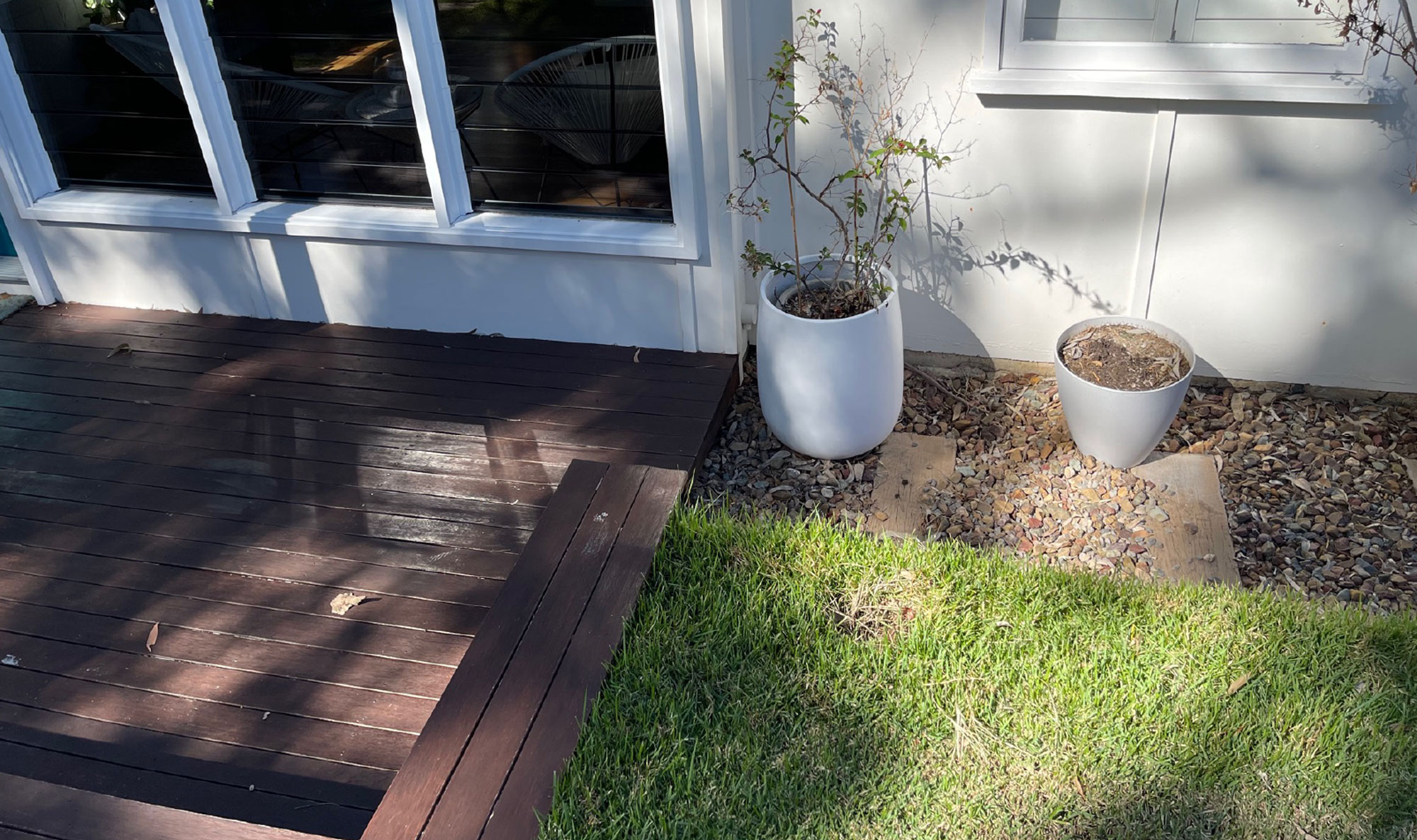 External termite inspection checking the external perimeter
They will walk around the external perimeter looking at the slab edge, footings and, if there is a subfloor, go underneath and check for leaks and signs of termites like mud leads on the posts, an active termite nest in the subfloor or other risk factors like loose timbers and debris in direct contact with soil.
The technician then moves to the interior of the home including the roof, tapping the walls in each room with the dongle, which serves three main purposes:
To listen for hollow spots in the timbers.
To listen for the rustling of dry termite workings crumbling.
To drive a panic response from any termites within the wall. Termites will knock their heads and bodies against the timber when they sense a threat to warn the other termites in the colony.
The technician is again on the lookout for leaks and is sometimes indicated by wood rot. They will use a moisture meter to gauge whether an area has a high level of moisture. Termites enjoy warm and humid conditions.
Expect to see your termite inspection report in a few days covering the technician's findings and recommendations. These recommendations could be very simple, from moving back garden beds to ensuring weep holes are unobstructed, or the technician may recommend you remove tree stumps or fix a leaking tap or down pipe. Depending on what the technician finds, they may also recommend termite treatments, whether they be remedial or preventative.